From Medscape
As nurses explore healthcare opportunities across the U.S., one model continues to grow - worksite healthcare. In fact, 33 percent of large employers now offer healthcare directly at the worksite. This model brings whole health and wellness services to the workforce to keep healthy people healthy and prevent or manage chronic conditions. Worksite healthcare is transforming the U.S. healthcare system for employers and medical professionals.
Marathon Health's Angela Hammond, BSN, MS, RN health coach, shares how her transition from traditional to worksite healthcare allowed her to broaden her scope from acute care to total population health management.
Two Passions Unite in Worksite Wellness
Worksite healthcare unites my two passions: health promotion and nursing. I want my patients to achieve Iasting health improvements, but they need support and resources to help them in their health journey. As a worksite nurse, I can provide the motivation, structure, and accountability to get them there.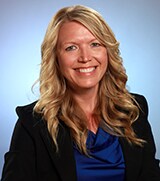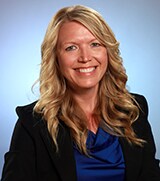 My previous nursing experiences focused primarily on single episodic problems. Worksite healthcare taps into all dimensions of health and wellness by changing how healthcare is delivered. We begin by identifying health risks to help patients understand their health and begin the path to healthy behavior change. Health coaching is the framework for this success.
Traditional to Worksite Healthcare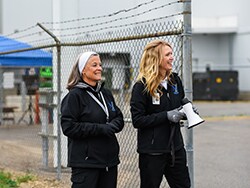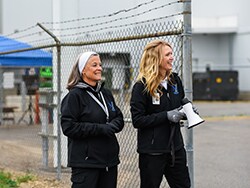 As a nurse, there are so many opportunities to continue growing and make a difference. I began my career with a degree in exercise physiology, in corporate wellness and cardiac rehabilitation, but I felt an urge to broaden my scope. I obtained certifications as an American College of Sports Medicine (ACSM) Registered Clinical Exercise Physiologist, a National Wellness Institute (NWI) Certified Wellness Speaker, and a Mayo Clinic Nicotine Dependence Center Certified Tobacco Treatment Specialist.
In 2013, I joined Marathon Health as a RN health coach. Marathon Health provides physical and behavioral healthcare services to employer populations across the U.S. My training included a year-long course in motivational interviewing: a goal-oriented, patient-centered approach to elicit behavior change by building a trusting patient-clinician relationship. Through Marathon Health's internal university, I also took courses in leadership, team management, and conflict resolution.
Every Day is Different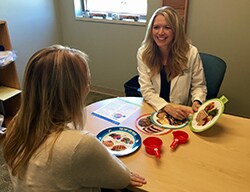 Worksite wellness nursing involves a tremendous variety of roles and responsibilities – that vary from day-to-day. Compared to traditional healthcare, we see fewer patients each day to allow us more time to uncover the root causes of their health or their social determinants of health. Our time is spent balancing clinical care in the health center with health promotion at the worksite to build stronger partnerships with our patients. Here's an example of the variety of patient care and education opportunities I offer :
Provide clinical support to the medical providers by taking vital signs, performing lab tests, administering vaccines, and assisting with minor procedures
Lead "lunch and learn" sessions on pertinent health topics
Provide flu shots or blood pressure checks to patients during their lunch breaks
Provide individual and group health coaching on lifestyle risk reduction--tobacco cessation, nutrition, exercise, and stress management—and chronic disease management.
Perform company-wide biometric screenings to identify key health risks that inform health improvement strategy and programming.
My patients have made me realize that no encounter is too small to light a spark for optimal health and wellness. Behavior change is hard, but with tools like motivational interviewing and continuing professional development resources, I have learned to never underestimate how one connection, one outreach, one kind gesture can make a difference in someone's life, leading to optimal health. Meeting patients where they are—right at their workplace—is an amazing opportunity to make a real difference!
Learn more about worksite healthcare by downloading our white paper "Next Generation of Workforce Health and Wellness."